When the sultry days of summer fade, there's still plenty of things to do at Lakewood Camping Resort. This fall and winter, experience new seasons of fun through one of the many exciting events already on the calendar.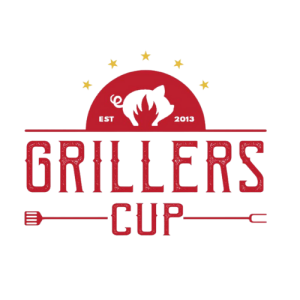 Bring your appetite to Lakewood September 23 and 24 for the 8th Annual Grillers Cup! The event, which benefits the non-profit Backpack Buddies, pits grilling enthusiasts against each other in Chicken Wing and Pork Butt competitions. The Best Chicken Wing Competition is Friday, September 23 at 6:00 p.m. and the Pork Butt Competition is Saturday, September 24 at 11:00 a.m. Guests get to taste the meat for themselves by purchasing tickets during the event.
Have a bike? Lakewood Camping Resort is revved up about the Fall Bike Rally scheduled for September 26 – October 7. Motorcycle enthusiasts who choose to camp with us are able to ride their bikes right to their site during rally week.
At Lakewood, every weekend in October is Halloween.  Hall-O-Wood Weekends return September 30. The spook-tacular fun includes Marion's Magical Pumpkin Patch where your littles plant magical seeds on our Front Lawn. They return Saturday morning to see if their seeds grew into a pumpkin overnight! New to Hall-O-Wood in 2022 is Ghoul Vibrations! We're still working out the frighteningly-fun details but it will be a chance to sing along to your favorite Halloween songs. Scroll through the full list of events by clicking here. 
Those coming to Hall-O-Wood the weekend of October 6 – 9 are in for an extra treat as the Mid-Atlantic Early Bronco's host their annual rally at the resort. Each year, guests get a glimpse of the souped-up Broncos as they roll through the campground.
Are you more of a Jeep person? Well, October 28 – 30, might be more your speed as some Myrtle Beach Jeep Jam enthusiasts choose Lakewood as their home away from home.
Lakewood Camping Resort is excited to welcome the American Heart Association back to the resort November 2 – 6 for the 41st Annual American Heart Association Beach Ride. Over the five day event, hooves will meet the sand along the resort as the organization hosts its largest fundraiser of the year, right here at Lakewood. Guests will get to see the campground transformed as corrals are setup at our campsites. It takes the unique camping experience offered at Lakewood to a whole new level! Those interested in learning more about the event can click here. 
After Horse Week, it's time for Fall-A -Bration weekends, including the Fall Craft Fair November 18 & 19. It's the perfect time to start crossing off those Christmas shopping lists. The event is held at the Information Center from 9 a.m. – 4 p.m. both Friday & Saturday. Guests can browse vendors for unique crafts, gifts & food all while enjoying some music. Those interested in purchasing a vendor space are encourage to call the Information Center at 843-447-7343. Vendor registration for the entire show is just $35 and includes an 8 x 8 space. Vendors can also rent tables from Lakewood for an additional $5.
In December, 'tis the season to be at Lakewood! There are magical events planned to help celebrate the most wonderful time of the year. Guests can expect the Annual Tree Lighting at the beginning of December, as well as Santa sightings, Christmas Yard Decorating Contests, a Noon Year's Eve Celebration and our Annual New Year's Day Polar Bear Plunge. These events are still in the planning phases. We will be sure to update you on all the fun here on the Lakewood Camping Resort News Blog and the Lakewood Camping Resort App.
Click here to experience new seasons of fun at Lakewood Camping Resort by booking your next stay with us!