Three renowned artists. One faith-fueled weekend. That's what guests can expect during Lakewood Camping Resort's SURGE – A Celebration of Christian Music. The three-day concert series will take place in Lakewood's Theater By the Sea September 15 – 17.
The Artists:
Ben Fuller will kick off the concert series on Friday, September 15th at 6 p.m. Fuller is most known for his title track, "Who I Am."
Much of Fuller's music is inspired by his own story and how God motivated him to leave a life of addiction.
"By turning his testimony into songs, he has been rejuvenated with a new passion and mission; to share his story with the world and all who are ready to listen," his website bio reads.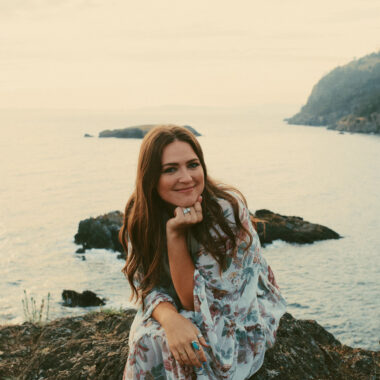 Leanna Crawford, takes Myrtle Beach's only oceanfront amphitheater stage on Saturday, September 16th at 6 p.m.. Her latest songs, "Make It Through" and "How Can You Not," were released in February.
Crawford is also known for "Truth I'm Standing On," which was released in 2020.
"I hope it brings some encouragement and reminds us all that God's promises are the truth we can stand on every single day," Crawford said in a Facebook post about the song.
Take a listen below!
Two-time GRAMMY award-winning artist, Jason Crabb brings an electrifying end to the three-day series on Sunday, September 17th at 6 p.m.. Since his first solo release in 2009, Jason Crabb has performed at many of the world's most prestigious stages such as Carnegie Hall, the Grand Ole Opry, the Brooklyn Tabernacle and Billy Graham's final crusade in NYC. He won GRAMMY'S in 2015 for his Whatever the Road album and again in 2019 for his album Unexpected.
Some of this most recognizable songs include "Good Morning Mercy," which features Dylann Scott,  and "Just As I Am."
Tickets: Book your stay now!  
At this time, the concerts are ONLY open to registered Lakewood Camping Resort guests. You must have a Lakewood Camping Resort reservation for the dates of the concerts in order to purchase tickets. The shows are not open to the general public.
Please note, having a reservation during the concert series does not guarantee you a ticket to the show. No refunds will be issued for guests who were unable to purchase tickets to the shows.
Ticket information will be released soon, including pricing details and instructions on how to reserve your seats!
Tickets will ONLY be sold through Lakewood Camping Resort. We caution guests from purchasing tickets from third-parties.
We will announce ticket sales on the Lakewood Camping Resort App, social media & here on the blog once the information is available.