Don Perry – President
Don has always had high aspirations, and by that we mean always flying high! Whether flying one of his private planes, or piloting a hot air balloon. And when his feet are on the ground, he is providing for all of us, and by that we mean feeding us from his 60 acre farm. He tends the farm himself, and grows everything from corn, to melons, to squash. He welcomes anyone out to pick and enjoy what they want. And somehow, even with all these passions, he still finds time to steer this ship called Lakewood.
Shannon Gomer – Chairman of the Board
Shan has been wrangling our Board of Directors for the past twenty years (not always an easy task). Luckily, we only meet once a month so, she has time in between to rest and recover. That entails visiting her family, who have spread out across the states in Alabama, Florida, Missouri, Georgia, and of course here in South Carolina. With all that traveling she must keep her compass at hand, because she keeps us on course.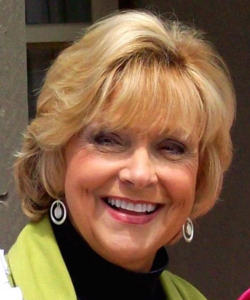 Barbara Benton – Treasure & Secretary
A self proclaimed workaholic, Barbara's passions reside in spreadsheets, and databases. She is our resident sleuth! If there is a decimal point out of place somewhere, she'll find it. When she's not pouring over the books, she's gushing over her five daughters, and nine grandchildren.
Blayne Perry – Vice President
The resident trouble maker – The pot stirrer – The rebel with a cause! And, that cause being the promotion of his passion – Camping Culture. Blayne loves campers. He loves campgrounds. He loves campfires. He loves everything about Camping Culture. He loves the way Camping Culture personifies family vacationing. He loves bringing people together and believes nothing does that better than Camping – and no one better than Lakewood! It's why he lives in Lakewood. Constantly engaging with other guest while walking his dog, Atticus, or hanging out on the beach with his fiancee, Chris, or listening to his son and nephew's band, Roof Cat, jamming poolside at the water park, or riding his bike or ripstick around the park. He's as obsessed with being a guest at Lakewood, as our regular guests.
Robert Clinger – General Manager
Our quiet leader… While sometimes it can be uncomfortable talking into that unflinching gaze, it's also reassuring that we have a general manager so willing to listen so intently before speaking. Robert likes his "i's dotted and t's crossed", which is why he's so good with metadata, metrics and analytics. He knows how many hot dogs we sold today, how many canoes hit the water, how many gallons of water are in the pool, how many blades of grass were cut on site 5340, how many times Anthony wore that same shirt this year, what size shoe every customer who has ever camped here wears, how much air is in my right tire right now, what Tom Blindenhofer had for lunch three Sundays ago, how much toothpaste I have left in my tube today, how much… whoa… wait… what??? he knows what??? how does he know that??? Hey… what's going on here???
Melissa Gause – Corporate Manager
Our most trusted team member… Of course, we have to say that because she knows more about us than we know about ourselves. She has been with us longer that anyone – 47+ years! She knows all of our secrets (not that we have any secrets, but if we did…). Melissa has seen it all, which is why she is our go-to person when something needs to be resolved. We couldn't run this place without her.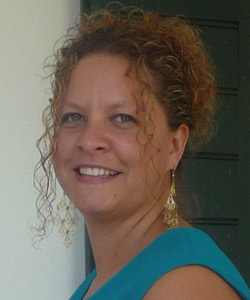 Velma Avalos – Front Office Manager
Another quiet listener, working her magic stealthily. Keeping her thumb on the pulse of the Park, yet always keeping cool, calm, and collected. Her demeanor is methodical, and thoughtful, and is greatly appreciated by our guests and employees.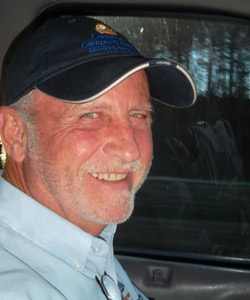 Howard Jackson – Sales Office Manager
Becoming a new father in your 70's takes more courage than we can imagine, which is why we'd say that Howard is probably the bravest person on this list. We don't know where he gets the energy, but somehow between managing the diapers, the feedings, the playtime, still giving attention to his bride, etc… he finds time to manage our booming sales department. I'm exhausted just typing about it!
Pat Dewberry – Manager for the TradingPost, Coffee House, Creamery, and Sub Shop
Pat, obviously, wears a lot of hats. Luckily, she looks great in hats! It's rare that someone with such a sweet disposition can wrangle so many different departments, but somehow Pat uses that charm to her advantage, earning respect and cooperation from a slew of employees.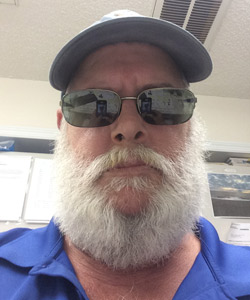 Bill Wiley – Maintenance Manager
Most of us struggle just maintaining our own homes and yards. Bill is responsible for maintaining almost 300 acres, over a dozen buildings, hundreds of electrical, water, and sewage sites, trucks, tractors, automobiles, garbage, dog poop (and even horse poop during the annual Heart Association Ride-a-athon), and a whole heck of a lot more. His is the ultimate "behind the scenes" job, that keeps us operating day in and day out, 365 days a year.
Carolyn Miles – Corporate Secretary
There are a lot of important jobs on this list. A lot of responsibilities to be upheld, and tasks to be performed. A lot of ideas and visions to be fulfilled. None of which would ever happen if not for Carolyn. Corporate secretaries around the world know what we are talking about. There could be no great leaders, without the person behind the scenes actually doing the work that results in realizing those visionary's dreams. Carolyn is Lakewood's Miss Moneypenny – We'd be lost without her.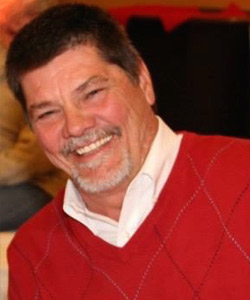 Frank Miller – Pools and Water Park Manager
Like Superman, Frank gets his energy from the sun. He needs to be outside, in the sun all the time! Which is why he's the perfect person to manage our pools and water park. It's also why he's our most laid-back, happy, easy-going manager. I mean, seriously, he spends every day outside, dealing with guests and employees who are all happy because they are outside, in the sun, chilling poolside. Nice work if you can get it! (We all want Frank's job…)