Accolades:
Named the National RV-Mega Park of the Year for the years 2000. 2001, 2010, and 2011
Named The Best of The Carolinas, by officialbestof.com, for 2012, 2013, 2014, 2015, 2016, and 2017
Awarded the Direct Mail Promotion of the year for the years 1999, 2010, and 2011
Awarded Brochure of the year for the years 2007, 2008, and 2009
Awarded Best Website of the year for the years 2008, and 2009
Awarded the Plan-It-Green award for our efforts in being Eco-Friendly for the years 2011, 2012, and 2021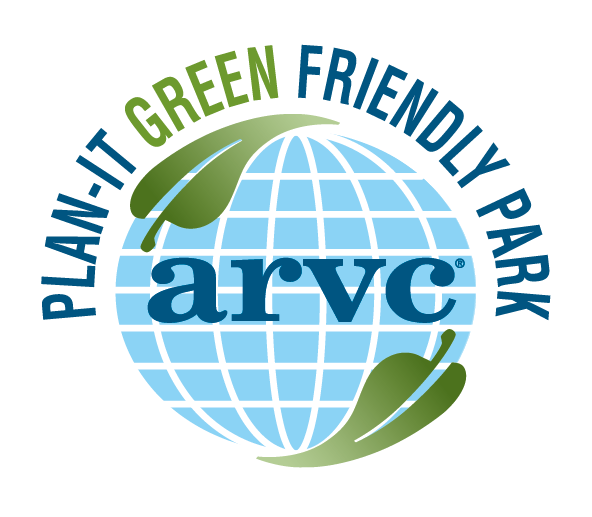 Industry Testimonials:
"For 40 years, The Floyd Law Firm PC has served clients in Horry and Georgetown Counties and Lakewood Camping Resort is at the top of our client list. They run an outstanding camping resort and are always responsive and professional in our business dealings.  Most importantly, they understand the importance of "giving back" to their community and support numerous charitable causes."
– Dalton B. Floyd Jr., founding partner of the Floyd Law Firm
"My recent stay at Lakewood Camping Resort was great  and enjoyable. My accommodations were much like home and staff couldn't have been more helpful, even fellow campers were fun to hang out with. Thank you Lakewood"
– Ken Mowad, Executive Director of Development, ARVC Foundation
"Lakewood has been a leading camping resort along the grand strand for almost 60 years. Pronto Press has had the pleasure of working with their owners, general manager and their amazing team for 20 years. They are professional easy to work with and we value our relationship. Pronto Press thanks them for their partnership and we greatly look forward to continuing our work together for many years to come."
– Andrew Parness, Pronto Press
"For the fourth year in a row, Lakewood Camping Resort has hosted The Grillers Cup Hot Pickin, Finger Lick'n BBQ Cook Off to Benefit Help 4 Kids/Backpack Buddies.  Through the efforts of their staff, participants, and guests, Lakewood has been able to provide for the 3000 neediest school aged children in Horry County.  Our 100% Volunteer organization relies on these funds to purchase food, decent clothes,  and a pair of shoes that actually fit!  By providing these basics lakewood has made a great start to helping kids be what they have the potential to be!"
– Jim Burns, Help4Kids SC
"Over the years, Lakewood Camping Resort has been a great partner with us in their marketing efforts. With this strong relationship, Lakewood Camping Resort and it's professional staff has exceeded our expectations. We continue to look forward to being not only a vendor for Lakewood Camping Resort, but an extension of the team that strives for excellence."
– Dan Lipps, Reel Events Media Productions
"Lakewood Campground is The vacation destination if you like fishing. At Lakewood you will find fresh water ponds, brackish ponds, and the Atlantic ocean. It is a great, safe place for kids hone their fishing skills. This is why it's the perfect place for the Angler League to host it's fishing seminars. Lakewood's support for the League has been invaluable to our quest to introduce kids to the joys of fishing."
– Captain Rayburn Poston, SC Angler League
"The Griller's Cup at Lakewood Camping Resort  is one of the South Carolina Barbecue Association's favorite events. It is well attended by Cook Teams and Judges alike.  Everyone looks forward to coming out to compete and support a great cause, while also enjoying the many family friendly amenities at the campground.  What could be better than sun, sand, surf and great BBQ; and where better than Lakewood?"
– South Carolina Barbecue Association
"It's been my pleasure to work with the folks at Lakewood Camping Resort since 2007. It's very rare to see a company that continues to live out the values espoused by its founder almost 60 year ago. Over and over, I've seen the owners, managers and front-line employees work hard to make sure their guests make vacation memories that last a lifetime. Their willingness to be trailblazers in the camping industry is evident by the unique amenities in the resort and the cutting-edge technology they have employed. The Lakewood resort experience is a wonderful mixture of relaxation, recreation, renewal and spiritual refreshment."
– Mike Chirveno, President, ClearVision Consulting
"We are so appreciative of our partnership with Lakewood Campground for our annual American Heart Association Beach Ride. This event  is our largest fundraising event in the Myrtle Beach area raising over $300,000 a year to fight cardiovascular disease and stroke. For the past 12 years, Lakewood has been the host of our charity event which gathers over 1,200 horseback riders and guests on the beautiful beaches of Myrtle Beach, SC.  The staff and facilities are first class and the campground does an amazing job of helping make all of our riders feel at home from the second they enter. We couldn't do it without their generosity and support!"
– Sara Nelson, Director of Development, American Heart Association
"At The Brandon Agency, we believe that in order to be good at what you do, you have to support the community you live in. We look for that in the clients we work with as well. That is why we're proud to have partnered with Lakewood Camping Resort for their marketing communication needs.
The camping resort is a committed member of the community, partnering with local and national initiatives to give back. Through events like, "The Grillers Cup" – a BBQ cook off to raise money for Backpack Buddies, an organization dedicated to ensuring that Horry County children do not go to school hungry or without the proper clothing, shoes or school supplies Lakewood Camping Resort continues to help those in need. Lakewood Camping Resort's annual commitment to the American Heart Association's "Beach Ride," has helped raised more than $4.8 million to support the American Heart Association's cardiovascular research and education projects since its inception. For this event, the Myrtle Beach camping resort transformed into a 200-acre equestrian-friendly ranch for the horses taking part in the annual event that raises money for the American Heart Association.
For these reasons and many more, we are proud to work with our neighbor, Lakewood Camping Resort."
– The Brandon Agency
Guest Testimonials:
"Been camping here for 16 years. LOVE this Campground!! Only place my kids want to go, it feels like our beach home. Lots of wonderful memories made and look forward to making many more memories in the future. Staff is terrific, bath houses are clean and spacious. Lots of security. Fish fry on the weekend by the indoor pool, is a MUST. Thanks for all you do!"
– Drusilla, Olin, NC
"Was a wonderful vacation… my kids loved it all… we will definitely be back."
– Greg & Jenny, Paintsville, Kentucky
"We just returned from our first trip to Lakewood with our grandchildren. I was very impressed with the friendliness of the staff. We had a great site. The kids loved the water park. The common areas were clean and the sites were nice and large. We had great neighbors. You meet the nicest people camping. We will definitely be back."
– Dianne, Atlanta, GA
"4th year coming here. Plenty to do, very relaxing and the beach is incredible. Over the four years coming we had to keep "stepping up our beach house" and the staff at Lakewood worked hard with us. Now, I think we have found a rental that we can call home for at least a week every summer for a while, because now we have room to grow, (grand-babies). So far this time nothing but a good experience, as always."
– James, Belington, VA
"The staff was very friendly and helpful, restrooms and common areas were clean and functional. Waterpark was ridiculously fun for an eight year old (and much older!). The place is super fun and economical. We will be back next year for sure."
– Tonya, Raleigh, NC
"We love Lakewood. We have camped at the others, but this is where we return. The included shows are as good as those we've paid to see outside the camp. We made friends and look forward to seeing them this year. Great Job Lakewood. Keep it up!!"
– Rhonda, Archers Lodge, NC
"Love this place, been coming here for years. Lots of different campsites from tent camping, wooded and beachfront areas. Fishing and tons of swimming fun."
– John, Rock Hill, SC
"Lakewood is the best! Something for everyone to enjoy. And all the staff are super nice and helpful. We stayed Labor Day and left our camper there with my parents. With Hurricane Irma heading towards Myrtle Beach, the staff was absolutely phenomenal, and moved our rig and my parents to a safer site. Can't beat quality care and compassion and a great place to stay!"
– Kathy, Bonneau, SC
"Our kids have grown up here. We have stayed for 2 weeks for the last couple years. We do love Lakewood, and will continue to go."
– Suzette, Hagerstown, MD
"My family just spent our very first weekend camping at Lakewood. We stayed in one of the shaded camper sites just a short walking distance from both the pool and the beach. The site was clean and the bath houses were nice. The pool was great – my kids loved it! The beach was also clean and very nice. My kids are older, so they rode their bikes all over the campground, which is pretty flat and makes for a pleasant ride. We had a very fun, relaxing weekend and will definitely go to Lakewood again!"
– Laura, Matthews, NC
"We've been coming to Lakewood for many years and thoroughly enjoy ourselves every time we come. Our Vacation was Fabulous and yes we Will Come back to Lakewood again."
– Jennifer, York, SC
"Had an awesome time there this past week!!!! The kids enjoyed every minute. We will be returning!!!"
– Elaina, Charlotte, NC
"This was our first stay at a resort like this and we loved it. LOTS of things for the kids to do. The Sunday morning service was wonderful! And my kids loved the Kids VBS and crafts. We hope to return soon!"
– LaShea, Lexington, SC
"We have been coming to Lakewood since 1999, and have stored our trailer there since 2013. We dearly love Lakewood."
– Yvonne, Maryville, TN
"We were there Aug 24-27 with our 4 year old granddaughter. Had a SPECTACULAR time! Everyone we dealt with was extremely friendly and helpful. Amenities were A+."
– Sherry, Ocklawaha, FL
"The Ministry that they have is awesome, they announced that 70 people accepted Jesus this week! High Stepping Country was very good, anyone that comes here needs to see the show! Well worth coming!!!"
– Wayne, Goose Creek, SC
"We came here to Lakewood for the first time last. We liked it so much, that it's now a tradition for us. We look forward to coming several times a year and staying as long as we can. We love it here! Everyone is nice and if you ever have a problem they get right on it. For me, there is nowhere else to stay."
– Bernice, Reidsville, NC
"We just left today and love the fact that this facility has Christian activities. Our grandkids loved the daily bible school. High Steppin' Country was great. Loved that there was so much to do at no additional cost. Overall a great place and we will definitely return."
– Julie, Oregonia, OH
"I loved this place! We will come back!"
– Arlyn, Greenwood, SC
"Everyone was great! Beach is awesome, waterpark is fun and can handle the crowds. We had a lot of rain but still had a good time. We will be back."
– Donald, Garner, NC
"My family and I enjoy Lakewood tremendously! Very family friendly and there is so much to do. We absolutely enjoy Lakewood campground with the atmosphere and the activities."
– Megan, Wellsboro, PA
"Lakewood's innovations are years ahead of the rest of the industry…"
– Barb, Denver, CO
"We have traveled to over 300 campgrounds over the past year, and Lakewood blows them all away!"
– Dennis, Ontario, Canada