The LCRewards program, which launched in early 2022, is getting an upgrade!
The Basics:
The tiered loyalty program is designed to enhance the Lakewood Camping Resort guest camping experience with each visit, as members gain exclusive access to discounts, freebies, and other exciting perks! New in 2023, it's now even easier to earn points to unlock vouchers to use during your stay. 
A 2-year membership is $25. Once your membership is set to expire, you can opt to extend your membership for an additional 2-years for just $10. The renewal schedule & rate will continue every other year.
Once you're a member, you will gain points for your reservations. The number of points you receive & the maximum number of points per stay varies by season. Just check out the Point Schedule below for more information!
When you have enough points saved up to earn rewards, you just visit the Front Desk to pick out a voucher of choice that's of equal or lesser value to your point balance.
What's New:
Along with the revised rewards scale, we're also sliding some new perks your way. Each member will now receive an Exclusive LCRewards Member ID card. These cards can be used to access offers, discounts, and special events! Your ID will also get you early entry into High Steppin' Country during the summer months – so be sure to have them with you, along with your tickets, when it's showtime!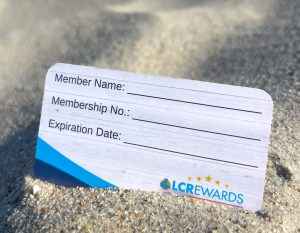 LCRewards members, both new and pre-existing, can pick-up their Member ID at the Front Desk during their next stay!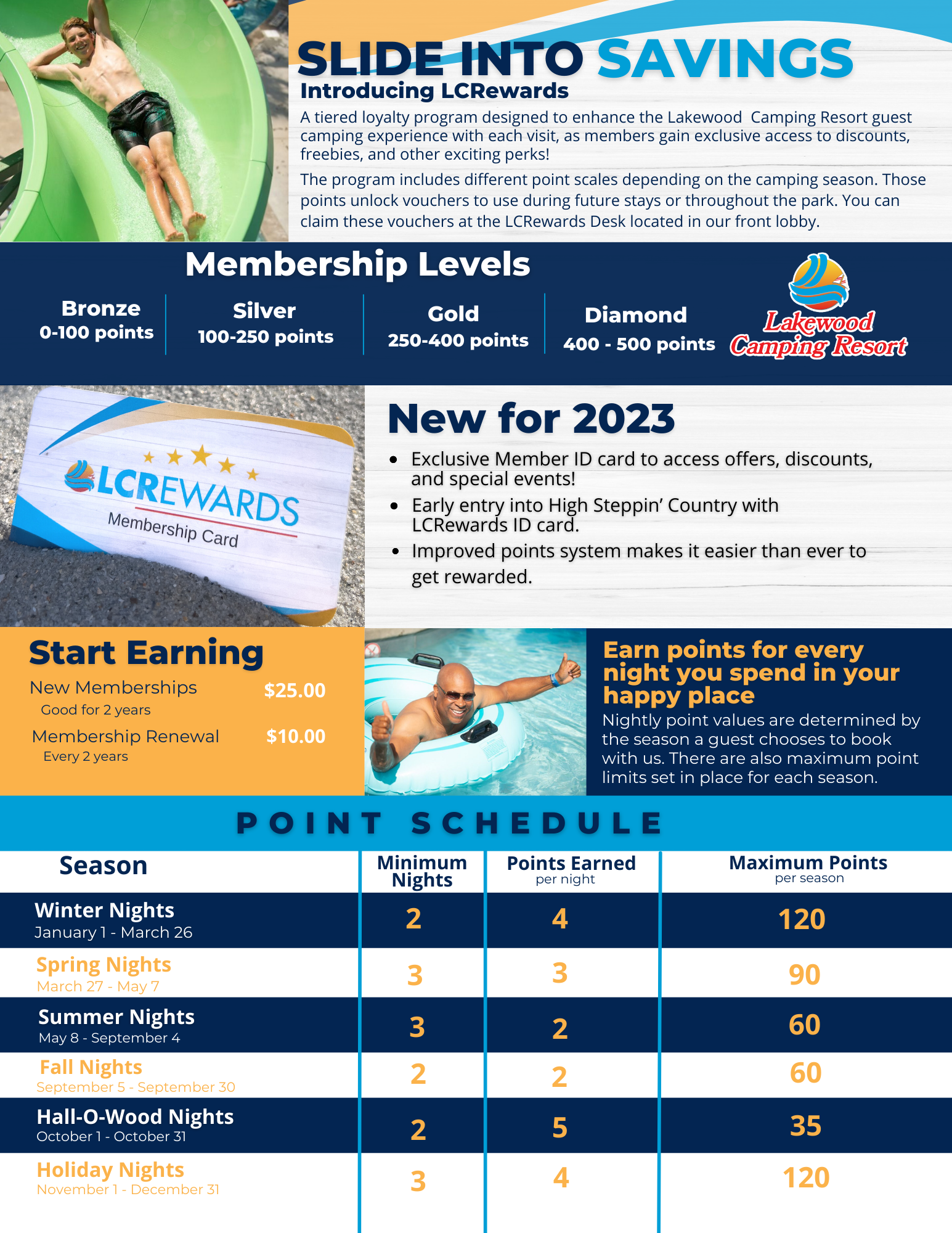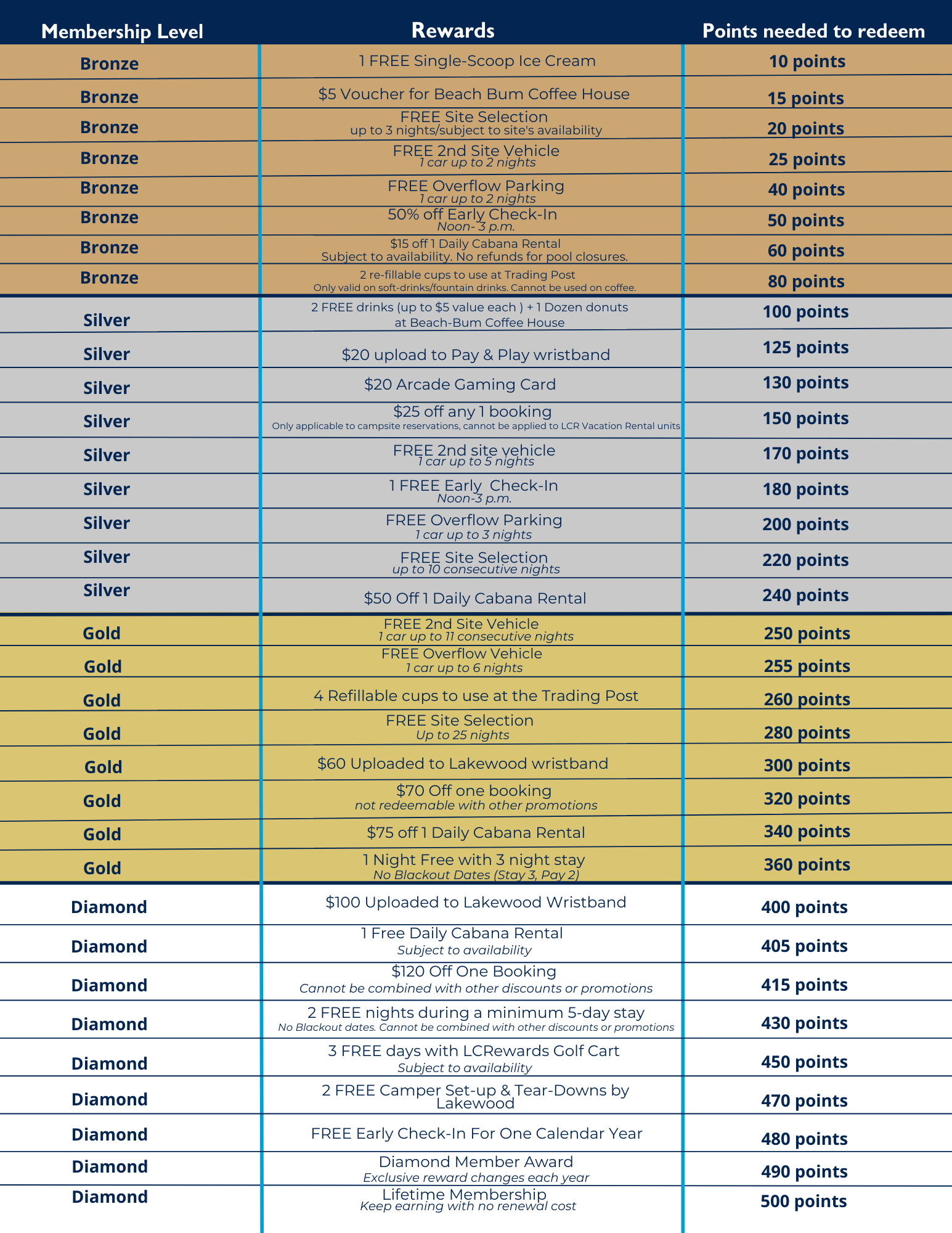 Click here to read more on the LCRewards Terms & Conditions.