The three-night SURGE line-up is complete with the addition of traveling ministry, Our Place of Refuge, to Friday night!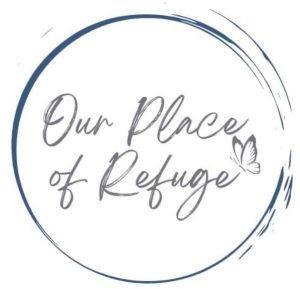 The ministry serves His people at Pneuma Farm in Gray Court, South Carolina.
"We lead you on a journey that brings freedom, fulfillment and purpose with the Father," the ministry proclaims on its website.
The ministry hosts regular worship nights at its home base in the Upstate. They describe these events as a time to refresh and find refuge in the only one that gives life, hope, healing and freedom.
On September 15, they will bring that mission to Lakewood's oceanfront Amphitheater.
This SURGE performance is FREE to all guests & no tickets are required. Seating is available on a first come, first served basis.
Learn more about Our Place of Refuge by clicking here. 
Our Place of Refuge kicks of the concert series that also features headliners Leanna Crawford & Jason Crabb.
Leanna Crawford, takes Myrtle Beach's only oceanfront amphitheater stage on Saturday, September 16th at 6 p.m.. Her latest songs, "Make It Through" and "How Can You Not," were released in February.
Crawford is also known for "Truth I'm Standing On," which was released in 2020.
Two-time GRAMMY award-winning artist, Jason Crabb brings an electrifying end to the three-day series on Sunday, September 17th at 6 p.m. He won GRAMMY'S in 2015 for his Whatever the Road album and again in 2019 for his album Unexpected.
Some of this most recognizable songs include "Good Morning Mercy," which features Dylann Scott,  and "Just As I Am."
Tickets: Book your stay now!  
Tickets are $35 per person, per concert. This price includes all other taxes & fees. Campsite guests & Annual Lease residents can purchase up to 7 tickets per show.
At this time, the concerts are ONLY open to registered Lakewood Camping Resort guests. You must have a Lakewood Camping Resort reservation for the dates of the concerts in order to purchase tickets. The shows are not open to the general public.
Please note, having a reservation during the concert series does not guarantee you a ticket to the show. No refunds will be issued for guests who were unable to purchase tickets to the shows.
Tickets will ONLY be sold through Lakewood Camping Resort. We caution guests from purchasing tickets from third-parties.