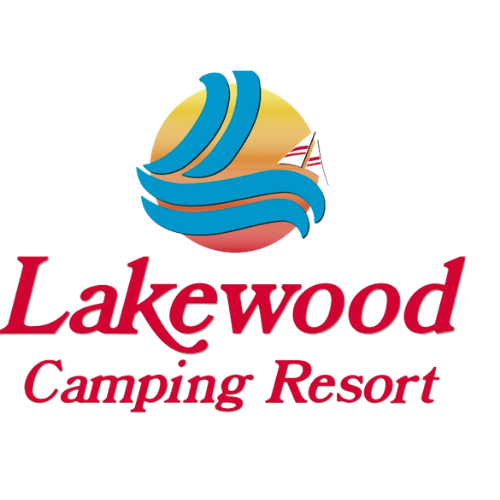 Resort Rules & Policies
(Revised May 22, 2023)
Guest Code of Conduct
All guests must abide by local, state, and federal laws, Lakewood Camping Report's policies and procedures, and any other instructions posted throughout the resort. All items below can result in a guest or party being escorted off the premises without refund or other compensation and are at the enforceable discretion of Lakewood Camping Resort Management.
The following behaviors or acts are not permitted inside Lakewood Camping Resort:
Carrying firearms, ammunition, knives, weapons of any kind, and any other prohibited item. Lakewood Camping Resort reserves the right to prohibit any items at its discretion.
Unsolicited or inappropriate photographing or video recording that disrupts a guest's experience or interferes with resort operations. Resort management reserves the right to ask any photographer/videographer to cease their session for any reason.
Unauthorized use of unmanned aircraft systems (UAS), including but not limited to drones and radio-controlled aircraft and devices by the public or guests, is strictly prohibited without prior approval.
To request permission for photography and/or videography, please email marketing@lakewoodcampground.com
Unruly or disruptive behavior that interferes with guests' enjoyment of the resort.
Fighting or physical aggression of any kind, including verbal and physical assaults.
Act or behavior that resort management determines is a safety concern or interrupts resort operations or guests' experience.
Harassing/threatening behavior, sexual misconduct, or lewd behavior, including inappropriate interaction with resort guests or associates.
Offensive language, gestures, flags, or music.
Clothing with offensive language/symbols, obscene gestures/graphics, nudity, or clothing that does not sufficiently cover private body parts. (e.g., visuals depicting nudity, confederate flags, swastikas, racial slurs, gang colors or affiliation, etc.).
Intoxication or substance impairment that results in irresponsible behavior.
Smoking/Vaping is not permitted inside resort amenities.
Entering restricted areas.
Line Breaking- includes leaving and re-entering a line for any reason or place holding in line.
Theft, vandalism, or property damage of any kind
Selling/reselling reservations or resort event tickets and/or soliciting and distributing literature not sponsored by Lakewood Camping Resort.
Refusing to follow verbal or printed instructions or cooperating with resort personnel or security.
Speed Limit
10 MPH Speed Limit throughout the Resort
Quiet Hours
Quiet Hours are from 11:00 PM – 7:00 AM.
Between these hours, vehicles and golf carts may not be driven in the resort except directly to your campsite or vacation rental.
Show consideration & courtesy to your neighbors by turning off unnecessary lights and ceasing all unnecessary noise.
Late-night walks to the beach are permissible. However, please do not roam around the resort during quiet hours.
Resort Security
For your safety, Lakewood Camping Resort is patrolled year-round by licensed Security Officers.
All ticket fines issued by security must be paid directly to the front desk. Failure to comply will result in the eviction of the guest(s) without a refund. If fines are not paid before departure, the card on file will be charged for ticketed amount.
Check-Out and Check-In Time
Check-out time is 11 AM; Check-in time is 3:00 PM. Early Check-In may be purchased for an additional fee.
Campers must check out by 11 AM, or an additional night stay will be charged to the guest's credit card on file.
Please make arrangements with the main office by 9 AM if you wish to stay over or if your departure is delayed due to an emergency.
Guest(s) departing on Sunday who wishes to attend church service are strongly advised to attend the early service due to the 11 AM check-out.
EXPRESS CHECK-IN: $15.00 and site lock fee must be included on the reservation to qualify. Must sign 30 days before arrival through an E-Doc sent to the email on file. Everything will be in the check-in packet and ready for arrival. With Express Check-In, guests do not have to stop by the front Express Check-in time is 3:00 pm unless the guest has paid for early check-in.
EARLY CHECK-IN: $25.00. Can check in between 12-3 pm. If not, guests must wait until 3 pm to check-in. Can purchase in advance or at check-in, depending on availability. This package option drops to $15.00 from November 1 – March 25.
Entrance Gate
Open from 6 AM until 1 AM.
Entrance into the resort is monitored by car passes that must be displayed at all times while inside the resort.
No one may enter the park after 1 AM.
The entrance gate is staffed 24 hours a day for emergencies and early departures.
Extra Guest & Day Visitors
Campsite rates are based on a family of up to 7 traveling in one vehicle and one camping unit per campsite.
Registered guests are responsible for the conduct of their Day Visitors. Day Visitors must depart the resort by 11 PM daily or be registered as an EXTRA GUEST.
Day visitors with vehicles must obtain parking passes at Front Desk for an additional fee.
Day visitors are not allowed when the resort is at full capacity.
Vehicle and Parking Information
Campsite rates allow for the parking of (1) one vehicle.
A second vehicle may be allowed on the campsite, space permitted, and fees will apply.
Additional $5.00 per night for the second vehicle.
A third vehicle may be parked in our designated overflow parking area, subject to availability, and fees apply.
Overflow parking is $10.00 per night.
Our designated overflow parking area is limited and subject to availability.
Day visitors parking a vehicle within the resort must obtain a parking pass from the main office, which are valid from 8 AM until 11 PM on the date of the issue ONLY. Fees will apply. Parking passes are not issued when the resort is at full capacity.
All guests and visitors entering the resort must register license plate numbers.
Outside of standard cars, trucks, and RVs, no motorized vehicles are permitted in the resort, including, but not limited to, ATVs (both 3 and 4-wheelers), NEVs, motorized scooters, motorized bicycles, mini-bikes, slingshot trikes, dune buggies, hoverboards, Segways, personal golf carts, and utility vehicles.
Pedal-assist bikes & handicap scooters may be approved by management.
Motorcycles are permitted throughout the year on the twenty (20) designated entrance sites ONLY. However, motorcycles are allowed in other areas of the resort during designated and sanctioned bike week festivals. Be sure to ask for festival dates before assuming you may drive your motorcycles to your site.
Parking within the resort is by permit ONLY. All illegal and unauthorized vehicles will be towed from the premises at the vehicle owner's or operator's expense. Towing is Enforced at all times.
Vehicles parked in the overflow parking area not displaying a valid Lakewood Camping Resort overflow parking pass visibly from the rearview mirror will be towed at the vehicle owner's or operator's expense. The permit must be forward facing and visible for security to read. Lakewood Camping Resort sticker decals are not valid parking permits for overflow parking.
Overflow parking expires at 11 AM on the date displayed on the parking permit.
Lakewood Camping Resort is not responsible or liable for vehicle accidents, vehicle damage, or stolen property while parked in any parking area within the resort. Please keep vehicles locked at all times.
No overnight parking is allowed in beachfront parking areas or parking spaces. These are for access to the beach and amenities only. A $100 fine will be given for violators. If additional parking is needed at your site, please use overflow parking at the front entrance.

Golf Carts
PERSONAL GOLF CARTS & NEVs ARE NOT PERMITTED except by those guests with Annual Lease Sites and ONLY when the Annual Lease office issues a permit.
Golf carts may be rented from Graham Golf Cars onsite facility ONLY; reservations are not required. For rates and information, call 1-866-213-3978.
You must be at least 16 YEARS OLD and have a valid driver's license in your possession to operate a golf cart or Segway. (Beginners' permits are not acceptable). Violators will be fined $100 and/or the loss of golf cart privileges, with no refund of rental fees or annual permit fee.
Electric-powered "Mobility Scooters" for the disabled are permitted with special prior permission from the management. Guests who have been issued a valid state-issued disability parking placard or card must provide it before arrival and again upon arrival with a valid photo ID. Mobility Scooters will be inspected upon arrival to ensure approval.
There will be a $250 fine for taking rental golf carts off-property or onto the beach.
Bicycles, Skateboards & Roller Blades
Bicycles, skateboards, and rollerblades are prohibited on any pool deck, in the Trading Post, River Town Golf, the Arcade, Theater, Information Center, Registration Office, Coffee House, Oceanfront Creamery, or on any public walkway.
Outside of standard cars, trucks, and RVs, no motorized vehicles are permitted in the resort, including, but not limited to, ATVs (both 3 and 4-wheelers), NEVs, motorized scooters, motorized bicycles, mini-bikes, slingshot trikes, dune buggies, hoverboards, Segways, personal golf carts, and utility vehicles.
Anyone riding a bicycle from dusk to dawn must have proper working headlights and taillights; violators will be fined $25.
Must follow all South Carolina Laws regarding bicycle operations.
Campfires
Campfires are permitted with adult supervision on campsites ONLY; Campfires are not allowed on the beach.
Do not leave your campfire unattended.
Safely extinguish the campfire after each use.
All guests are responsible for cleaning up their campfires before check-out.
Pets
All pets must be registered with the main office upon check-in.
Though not classified as pets, assistance, and Law Enforcement Dogs must abide by all pet rules. Certification must be provided at Check-in.
Only non-aggressive, QUIET pets are permitted. The following dogs will not be allowed within the resort: Pit Bulls, Rottweilers, Doberman Pinschers, Akitas, Chow Chows, and Dalmatians.
Prohibited pets and any pet that creates a nuisance must be placed in a local kennel at the pet owner's expense.
Pets are not permitted to leave your campsite boundary or vacation rental without supervision and must be on a leash no longer than 6 feet long at all times. Lines used as dog runners are not to be attached to trees. Please do not leave your pet outside unattended.
Pet owners must clean up after their pets; please locate and use the Pet Waste Disposal Stations throughout the resort. Be considerate of other campers using your site after you and your pet check out.
Pet waste bags, wipes, and other non-biodegradable materials must be placed in pet wastebaskets throughout the resort or in guests' garbage for disposal. The placement of non-biodegradable materials into the sewer connection on site is prohibited. Please do not flush anything other than toilet tissue into our sewer system.
Pets are prohibited from all public buildings, pools, playground, and lake & beachfront recreation areas. Service animals are welcome throughout the entire resort.
Guests are responsible for their pet's actions and potential damages, including but not limited to property damages.
Horry County Ordinance: NO ANIMALS are permitted on the beach from 10 AM to 5 PM, May 1 through Labor Day.
Reptiles, exotic animals, or any similar type are prohibited.
Alcoholic Beverages are not Permitted
Lakewood is a family-oriented resort; as such, the use of alcoholic beverages within the resort is not permitted.
Anyone publicly intoxicated or publicly displaying any alcohol (i.e., open containers) will be fined $100 by Lakewood security or management and risk being removed from the resort with no refund of stay.
No Fireworks
For our guests' safety, the discharging of fireworks within the resort or on the beach is strictly prohibited.
Fireworks will be confiscated and can result in expulsion from the park without refund and/or prosecution.
Washing Vehicles
Please acquire management approval before washing any vehicle or RV unit.
Clothes Lines & Hammocks
Clotheslines cannot be attached to our trees; violators will be fined $50 per day until removed.
Dryers are available in our Laundromat.
Hammocks with their frame are permitted in the resort.
Only ENO hammocks and ENO strapping can be attached to our trees within the boundaries of the guest's designated site. No hammocks can be attached to a tree unless using environmentally friendly ENO straps; violators will be fined $50 per day until removed.
Lakewood Camping Resort assumes no liability if a guest is injured using an ENO hammock.
Campsite reservations do not guarantee the accommodations for ENO hammocks.
Sanitary Dump Station
There is a $5 fee for using the sanity dump station by a non-registered guest.
US Mail
Alphabetical mailboxes & a mail drop are in the lobby of the Main Office for resort guests.
Guests expecting packages must check with Front Desk to obtain package slips. ID is required for ALL package pick-ups.
Waterpark and Pool Rules
We ask guests to reference the Lakewood Camping Resort App for appropriate hours of operation regarding all amenities. All activities and locations posted on the Lakewood Camping Resort App & Lakewood Camping Resort website are subject to change without notice. Official Lakewood Camping Resort wristbands are required for entry into these amenities.
No coolers larger than 12 x 12
Wristband is required
No personal chairs
No smoking
No carts or wagons
No reserving of chairs
No floats except for infant & toddler floats
Please obey all posted safety rules and oral instructions from attendants and lifeguards.
Appropriate swim attire is required – swimsuit w/liner, no t-shirts, thong bikinis, or sports shorts are allowed.
Adult swim scheduled between 9 AM and 10 AM at the indoor pool is a relaxation time for guests 21 or older. Lakewood respectfully requests all patrons 20 years or younger to adhere to the adult swim policy by vacating the premises during this time.
A first aid kit is located at the lifeguard stand. Emergency phones and life-saving equipment are located within the pool and waterpark complexes.
Swim at your own risk.
Splash Pad age restrictions are 12 and under. An adult must accompany children.
Seasonal operational hours for amenities may vary. Please check the Lakewood Camping Resort App for the most up-to-date information.
Waterslide Safety Rules
Read and obey all posted signs.
Listen to and obey lifeguards' rules even if they are not posted.
Riders must wait for the attendant's start signal before entering the waterslide.
Slide must be ridden feet first, lying on your back or in a sitting position (sit up-go slower, lie down-go faster).
Riders must be seated in a face-forward position.
Keep arms and legs inside the slides at all times.
Never form chains.
DO NOT run, dive, stand, kneel, rotate, or stop in slides.
Eyeglasses and Hats must be tightly secured.
Swimwear with exposed zippers, buckles, rivets, or metal ornaments is not permitted.
Failure to follow these rules will lead to removal from the park.
Ride at your own risk.
Seasonal operational hours for amenities may vary. Please check the Lakewood Camping Resort App for the most up-to-date information.
WARNING: Pregnant women and persons with heart conditions or back trouble should not ride these waterslides.
Tube Slide
An adult should CLOSELY supervise children under the age of 6. Staff may remove Any unsupervised child from the slides at any time.
300lbs Maximum operational load for double tubes and 300lbs for single tubes.
No riders under 48" tall. Any children under the height requirement may enjoy the slides in the kids' interactive splash area or the slide at the outdoor pool.
Only one tube & 1 rider may enter the slide at a time.
Tubes are to be ridden in a seated position.
Riders must remain on the tube; failure to do so may lead to removal from the park. If you accidentally fall from the tube, continue down the flume without it and exit normally.
Please exit slides quickly and safely and do not block exit.
No swimming is allowed in the splash pool.
Body Slides
An adult should CLOSELY supervise children under the age of 6. Staff may remove Any unsupervised child from the slides at any time.
300lbs Maximum operational load.
No more than one rider in slides at any given time.
Riders under 48" tall are not permitted. Any children under the height requirement may enjoy the slides in the kids' interactive splash area or the slide at the outdoor pool.
Feet first, arms crossed, riding position only.
LIFE JACKETS ARE NOT PERMITTED ON BODY SLIDES.
Shoes of any kind are not permitted.
Spa Rules
Elderly persons and those suffering from disease, diabetes, or high or low blood pressure should consult their physician before using the spa.
Use of this spa while under the influence of alcohol, drugs, or prescription drugs should be avoided.
Persons should spend no more than fifteen (15) minutes in the spa at any one (1) session. Long exposures may result in nausea, dizziness, or fainting.
Guests are not permitted to turn the timer off when leaving the spa.
Children 12 and under are not permitted in the spa.
Pregnant women should not use the spa without consulting their physician.
The maximum temperature allowed by the SC Dept. of Health & Environmental Control for any spa is 104°
Wristband Policy
All Lakewood Camping Resort guests, LCR Rental Management guests, Beachwood residents, and Annual Lease residents must wear the wristband received upon registration to access any available amenities and attractions (including the indoor & outdoor pools). Access to attractions will be prohibited for registered guests not wearing a wristband, with no exceptions. Lakewood employees have the right to deny access to any attraction and confiscate resort wristbands from any guest not abiding by Lakewood Camping Resort rules and regulations.
Horseplay will not be tolerated; wristband privileges will be revoked for the remainder of the registered guest's stay.
Guests staying in one of our vacation rentals are entitled to as many wristbands as their unit accommodates.
Guests can purchase a maximum of two additional wristbands for $15 per person daily.
Visitors of a registered guests of Lakewood Camping Resort, LCR Rental Management, Beachwood residents, and Annual Lease residents may purchase the Family Value Fun Pass daily at the front desk for $15 per person.
Please be advised that attractions are primarily outdoor activities and may not be available year-round. Attractions may be unavailable due to weather-related circumstances such as rain, hail, high winds, lightning, hurricanes, tornado watch, or warnings, as well as unexpected mechanical or attraction malfunction.
Only wristbands whole and intact with Lakewood Logo and RFID chip are considered valid.
Reservations include up to seven wristbands. These wristbands must all be claimed at check-in. Any wristbands requested after check-in are $15 per person per day. Guests can purchase up to three additional wristbands for a maximum of ten (10) total bands.
A broken, torn, or cut wristband returned by a registered guest will be replaced, resulting in a $2.50 replacement fee. In the event of a lost or stolen wristband, all wristbands issued to a registered guest will be replaced, resulting in a $15.00 replacement fee.
If you load funds onto your wristband, leftover funds of $5 or more will be refunded upon request. Only credit or debit payments will be refunded. Cash payments will not be refunded.
Media/Photography
No photography or recording of any type is permitted at bathhouses or restrooms.
The flying of drones or model aircraft in the resort is strictly prohibited.
All media wishing to access the park must have prior written permission from the General Manager.
Lakewood Camping Resort reserves the right to use photos and videos taken in public areas of the resort for marketing and other purposes. These areas include but are not limited to Lakewood amenities, restaurants, and roadways.
Additional Rules
Flags can be flown but must fit into a 2ft x 2ft size. Flags on golf cars must not exceed 24" x 24" (must not impede the driver's vision. No whip antennas or extended post-mounted flags are permitted. Flags with vulgarity or inappropriate language are not allowed. (e.g., visuals depicting nudity, confederate flags, swastikas, racial slurs, gang colors or affiliation, etc.).
Seasonal operational hours for amenities may vary. Please check the Lakewood Camping Resort App for the most up-to-date information.
Campsites left with excess trash and/or debris after departure will result in a $100 fine.
Campsites left with damage to utilities without a prior report will result in a $100 fine.
Lakewood Camping Resort Management reserves the right to evict of any guest without refund upon the following basis:
NON-COMPLIANCE WITH LAKEWOOD CAMPING RESORT POLICIES, RULES, OR REGULATIONS
VERBAL OR PHYSICAL THREAT TO ANOTHER RESORT GUEST OR LAKEWOOD EMPLOYEE
POSSESSION OF DANGEROUS, DEADLY, OR CONCEALED WEAPONS, FIREARMS, FIREWORKS, OR EXPLOSIVES
DELIBERATE DAMAGE OR DESTRUCTION OF PROPERTY BELONGING TO LAKEWOOD OR GUEST
DISORDERLY, IMMORAL, OR INDECENT CONDUCT
NON-PAYMENT OF FINE IMPOSED UPON A RESORT GUEST BY LAKEWOOD CAMPING RESORT MANAGEMENT OR SECURITY
The most complained about Guest behaviors:
$100 fine with or without warning. 2nd warning could result in privileges revoked or eviction.
Loud, Lewd, or vulgar music on a golf cart while walking or at your site.
DO NOT DRINK AND DRIVE!
No driving golf carts between 11 PM – 7 AM.
Do not take rental golf carts off the property!
No underage or reckless driving.
Destruction of Lakewood Camping Resort property will not be tolerated. Lakewood Camping Resort will report such behavior to the Horry County Police Department.
VACATION RENTALS REFER TO THE VACATION RENTAL INFORMATION AND POLICIES PAGE