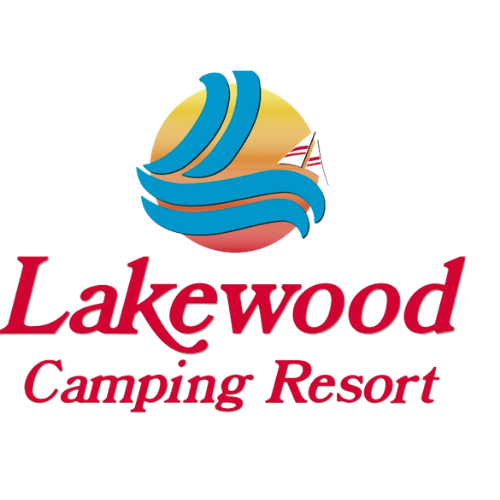 Campsite Policies
(Revised May 22, 2023)
CAMPSITE DETAILS
Campsite rates are based on a family of up to 7 people traveling in one vehicle and one camping unit per campsite.
One picnic table is provided on each
Electric service included; 20/30/50 electric connections are available on most sites
Surge protectors are recommended.
The operation of personal generators is not permitted within Lakewood Camping
Water & sewer service included in site rent
Year-round daily on-site garbage removal service
Guests should place garbage bags by the road at the edge of their site by 8 m., not the night before collection. Garbage bags are unsightly and attract animals.
Wi-Fi hot spots are available throughout the resort. Guests will receive the password at check- Wi-Fi is not guaranteed. Internet speeds can vary. Consider purchasing a Wi-Fi extender or booster to improve your signal reception while traveling in your RV.
Campsites left with excess trash and debris after departure will result in a $100
Campsites left with damage to utilities without a prior report will result in a $100
Hot Tubs or large pools that require electricity or filtration are not allowed on any transient campsites.
VEHICLE DETAILS
Campsite rates include the parking of one (1) vehicle.
 A second vehicle may be allowed on the campsite, space permitted, and fees apply—an additional
$5.00 per night for the second vehicle. For 30 days or more stays, it's $70 for the first 30 days and $20
for every additional 30 days.
A third vehicle may be parked in our designated overflow parking area, subject to availability, and fees
apply. Overflow parking is $10.00 per night. Our designated overflow parking area is minimal and
subject to availability.
License plate numbers must be registered by all guests and visitors entering the resort.
Our speed limit of 10 MPH is strictly enforced.
EXTRA ON-SITE TENT OR SCREEN ROOM
Only one (1) two-person tent (5×7 or smaller) is permitted on-site with a guest camping unit; an additional $10 per day fee will be applied to the entire guest reservation. The use of an additional tent must be mentioned at the time of reservation and no later than check-in. The size of the campsite may restrict its use.
No additional charge for the use of a screen room.
PET POLICIES
All pets must be registered with the main office upon check-in.
Though not classified as pets, assistance dogs and law enforcement dogs must abide by all pet rules. Certification must be provided at check-in.
Only non-aggressive, quiet pets are permitted at each site.
Pit Bulls, Rottweilers, Doberman Pinschers, Akitas, Chow Chows, and Dalmatians are prohibited in the resort. All prohibited pets will be required to be boarded in a local kennel at the pet owner's expense.
Pets are not permitted to leave your campsite boundary without supervision. Please do not leave your pet outside and unattended.
Pets must always be on a leash no longer than 6 feet long.
Lines used as dog runners may not be attached to trees.
Pets making excessive noise or creating any other nuisance will be required to be boarded in a local kennel at the pet owner's expense.
Pet owners must clean up after their pets. Pet waste disposal stations are located throughout the resort for your convenience. Pet owners are required to dispose of pet waste properly. Please be considerate of other campers using your site after you and your pet check-out.
Pet waste bags, wipes, and other non-biodegradable materials must be placed in pet wastebaskets throughout the resort or in guests' garbage for disposal. The placement of non-biodegradable materials into the sewer connection on site is prohibited. Please do not flush anything other than toilet tissue into our sewer system.
Pets are prohibited from all public buildings, pools, playground, lakes, and beachfront recreation areas. Service animals are welcome throughout entire resort. Service animals are welcome throughout entire resort.
Horry County Ordinance: NO ANIMALS are permitted on the beach from 10 AM – 5 PM from May 1st through Labor Day. Reptiles, exotic animals, or any similar type are prohibited.
Guests are responsible for the actions and potential damages done by their pets, including but not limited to property damages.
Reptiles, exotic animals, or any similar type are prohibited.
RESERVATION RESTRICTIONS
MAY 26 – SEPTEMBER 4, 2023
Non-Oceanfront: 4-night minimum
Oceanfront: 7-night minimum
SENIOR CITIZEN DISCOUNT (AGE 55 & OVER) & MILITARY DISCOUNT
JAN. 1 – MARCH 25 AND SEPTEMBER 5 – DEC. 31, 2023
10% off the entire stay at the regular rate.*
30-DAY EXTENDED STAYS
September 5 – March 25, 2023
*30-DAY EXTENDED STAY RESERVATIONS MUST BE PAID IN ADVANCE TO RECEIVE DISCOUNTED RATE*
120+ DAY EXTENDED STAYS
NOV. 1 – JUN 1
Must arrive no later than February 1st
*Monthly installment payments are required in the amount of $950.00 until the site rental balance is paid in full. $950.00 must be paid at time of reservation and $950.00 at time of check-in.
*Daily site rent rates will apply to the non-completion of any guest less than four months.  If the check-in date is before November 1st or the check-out date is after June 1st, then standard daily rates will apply*
*Discounts must be requested at check-in. All discounts will be applied at check-in. Proof of ID is required.
SITE LOCK
$2.50 per night to lock in the site of your choice (based on availability)
EXPRESS CHECK-IN:
$15.00 and a site lock fee must be included on the reservation to qualify.  Must sign 30 days prior to arrival through an E-Doc sent to the email on file.  Everything will be in the check-in packet and ready for arrival.  With Express Check-In, guests do not have to stop by the front desk. Express Check-in time is 3:00 pm unless the guest has paid for early check-in.
EARLY CHECK-IN:
$25.00.  Check in between 12-3 pm.  If not, guests must wait until 3 pm to check-in.  You can purchase in advance or at check-in, depending on availability. This package option drops to $15.00 from November 1 – March 25.
PAYMENT
The balance of any reservation made within the same calendar year is due when reserving to process each reservation. Payment upon arrival is not accepted.
All reservations made 12 months or greater in advance require a $100 deposit to process the reservation.
The balance of any reservation made 12 months or greater in advance is due March 1st of the reservation year. Reservations with past due balances will be canceled on March 2nd of the reservation year. Payment upon arrival is not accepted.
All rates, fees, SC state and local tax increases implemented after reservation confirmation are the guest's responsibility.
Guests who have paid for 90 consecutive days are entitled to refund all S.C. taxes paid.
Types of payments accepted are cash, debit card, Visa, Mastercard, American Express, and Discover.
Personal checks are not accepted at the front desk.
CANCELLATIONS
All cancellations must be made by phone with the Lakewood Reservations team.
All cancellations 14 days or more before the arrival date will incur a $25 cancellation fee.
All cancellations less than 14 days before the arrival date will incur a $50 cancellation fee.
A cancellation fee of $50.00 will be applied if a stay is shortened for reservations greater than 2 weeks long if guests choose to alter existing bookings.
No refunds for early departure, no-shows, or changing to a lesser-priced accommodation after arrival.
No refunds for booking fees and site lock fee
Campers must check out by 11 AM, or an additional night stay will be charged to the guest.
Camping is an outdoor experience; therefore, we are not responsible, nor do we give refunds or credits due to the discomforts of nature.
All cancellation policies are subject to change.
Reservations canceled less than 24 hours before arrival will not be refunded.
Reservation date changes must be made more than 24 hours in advance & may incur a service fee.
CAMPSITE RESERVATION POLICIES
Reservations are accepted up to 24 months in advance.
Reservations are accepted for families ONLY.
Reservations are not accepted for singles under the age of 25 years old. Failure to follow this policy will result in a cancellation fee and prohibited entrance into the resort.
Reservations are subject to availability.
ALL reservations are guaranteed by block location ONLY. Specific site numbers are never guaranteed.
Specific sites, shade, door facing the ocean, and other special requests will be noted.
Make your reservation for the entire length of your stay; renewal of your campsite cannot be guaranteed.
Free Services – Water, Sewer, Electric, Wi-Fi & Daily On-Site Trash Removal.
Check-in is after 3 PM.; Check out by 11 AM
Entrance into the resort is not allowed until after official check-in.
STORAGE CUSTOMERS/CAMPSITE RESERVATIONS
No charge to pull a storage unit to a reserved site.
Lakewood strives to have your storage camper on-site by 3 PM check-in; however, you may experience delays during peak season, holiday weekends, or unforeseen circumstances. Guests can purchase Early Check-In for an earlier arrival.
Reservations must be placed by the storage unit owner regardless of who will be staying in the unit.
Written permission from the owner must be supplied upon check-in if a guest of the owner is to use the storage unit. Lakewood is not responsible for furnishing keys to an owner's guest.
All storage reservations require a 24-hour notice.
Lakewood will not pull camping units to/from other facilities.
Lakewood no longer provides temporary storage.
CAMPING UNIT PARKING INSTRUCTIONS
Guests are required to back onto their campsite. DO NOT PULL THRU CAMPSITES. 

(This excludes 7001-7005 and most 1300 row sites)

Guests are not permitted to park their camping unit sideways or pull forward onto campsites.
Guests are required to park their camping unit on designated site base area where the water and sewer connections are located.
Guests are not permitted to park their camping unit on area designated for picnic table.

Guests who violate the camping unit parking instructions will be responsible for any related campsite repairs. In the event their camping unit becomes inoperable due to parking incorrectly on soft grounds fees for towing will be the guest responsibility.